And what better way to celebrate than with these gorgeous butterflies from our Dream Garden collection.
I've just redecorated my craft room and I'm always looking for thrifty ways to decorate. I decided to make a whimsical wall hanging using the butterflies. I found a 4x6 frame at a discount store and painted it black. I took the glass out and replaced the backing with a really pretty piece of Webster's Pages paper. It goes perfectly with the Creative Charms butterflies. I distressed the paper a bit with some ink, then I used pop dots on the butterflies and adhered them to the paper. I placed it in the frame and now have a gorgeous wall hanging.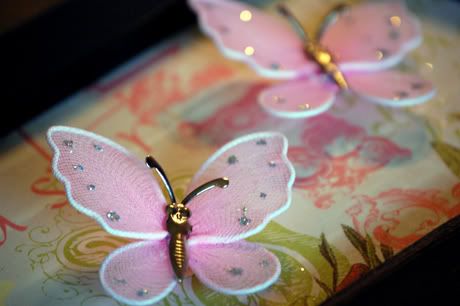 These embellishments are so versatile! I can't get enough. I also used them when I made this little friend tag booklet to give to a friend for her birthday.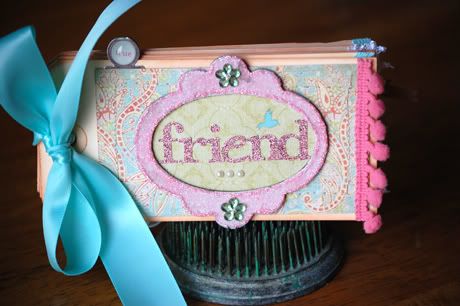 On the cover I used 2 of our Itsy-Glizy gem embellishments plus I used 3 of Creative Charms Antique White Pearls. They come in "gradient" sizes, and these tiny ones were perfect for the cover.
On the inside, more gems from our Gem Stickers and more pearls. I even used a black gem for the eye on the bird. Another Dream Garden butterfly on the third page down, this time in white. The Creative Charms Dream Garden butterflies also come in light blue.
I hope you enjoyed these projects. Thanks for stopping by!
Chris